We are in particularly challenging times, we are in the midst of a climate crisis. Many people feel powerless in the face of all these developments and this is exactly where we want to start with pro.earth. Let's leave this helplessness behind and let's start the action! Not alone but all together!
It's clear: To limit global warming to two degrees, mankind must drastically reduce its CO2 emissions – and as quickly as possible. In the latest special report of the Intergovernmental Panel on Climate Change (IPCC), climate researchers published new figures on this.
The goal: "climate justice" – for us to achieve the 2-degree target, each person must produce only 1.3 tons of CO2 per capita in 2050. Source Greenpeace International
pro.earth is a platform consisting of a social media area for active participation in the optimization of CO2 consumption and editorial content with a clear educational mission on the topic of climate change.
pro.earth is movement – on the one hand with the users' own initiative and challenging friends. On the other hand through a convincingly large climate crowd, that can help politics, industry and trade to find the right way!
pro.earth connects people in the common pursuit of a more sustainable CO2-saving life and uses simple graphics to show the effects of our actions.
On pro.earth, every user can contribute ideas for improving the world's climate; the most suitable ones are then evaluated via the platform and made available to everyone. I.e. the pro.earth community actively participates in the development process of CO2-reducing activities and then spreads them by inviting friends.
LET'S CHANGE THE WORLD TOGETHER!
Challenges cannot only be launched by individual users. Companies, organizations, or political administrations – from small communities to districts to states – can also invite to joint endeavors.
That's how challenges can thus become competitions and even set new standards!
Users can also post classic posts with pictures and videos – like on Facebook or Instagram.
FAIR SOCIAL-MEDIA NETWORK
Chronological presentation of the contents – 100 % data protection according to European laws!
No manipulation of the shown content!
No personal content or personal advertising!
The interactive social media area of pro.earth is framed by an information portal. Here, interesting facts and credible information are offered about environmental protection.
The editorial team consists of the basic team and a broad-based external team of authors with a Wikipedia-style permission model.
THE SCIENTIFIC ADVISORY BOARD
To ensure that pro.earth is not just an original web project, but actually initiates and represents real potential for change, a scientific advisory board is established to advise the pro.earth team.
In the furure the advisory board will works interdisciplinary and consists of persons coming from the fields of science, NGOs, economy and (former) politics. The advisory board should also be as international as possible and represent different age groups.
Andreas Jäger, born in 1965 in Vorarlberg, has made a name for himself as a "climate hunter" known from TV and radio and has been inspiring his audience for many years.
In addition to his TV/radio activities, Andreas Jäger also presents himself as a successful author of several books. Most recently, his book on climate change "Die Alpen im Fieber" (The Alps in Fever) was published and he successfully tours the country with exciting climate lectures.
Dipl.-Ing. Dr. Alexander Behr
Dr. Alexander Behr, born in 1979, is a political scientist, translator and journalist. He teaches at the University of Vienna, the University of Applied Arts, the University of Klagenfurt and the University of Kassel. In addition to teaching at universities, in schools and with trade unions, he is an activist in the network Afrique Europe Interact and in forumcivique.org. In campaigns and solidarity networks he deals with the issues of climate justice, imperial lifestyles, North-South relations as well as flight and migration.
Dr. Robert Poschacher, born in 1971, works as a lecturer at the University of Natural Resources and Applied Life Sciences, Vienna, where he teaches about 'Consumer and innovation trends' at the Institute of Marketing. In addition, Dr. Poschacher has published numerous articles on the topic of 'Sustainability in the Food Industry' in books and trade journals. His professional experience includes positions at the European Commission, the Austrian Federal Ministry of Agriculture and Forestry, REWE International, Vivatis AG and Alnatura GmbH, always in the areas of sustainability and organic. Currently, Dr. Poschacher is head of 'Product Management Organic' at EDEKA AG.
Already in his dissertation at the Vienna University of Economics and Business Administration, Dr. Stefan Hahnenkamp dealt with the manipulation of business reports and especially key figures. Later, he specialized in the improvement of organizational processes, in which a reliable verification of the achievement of objectives is crucial for success. Furthermore, in projects with the University of Applied Sciences Burgenland, he deals with the social dynamics underlying these processes. pro.earth combines these topics with his focus on CO2 avoidance in the context of a new social media platform.
pro.earth offers companies the opportunity to actively participate in the platform. Companies, ideas, concepts or start-ups can be presented. Products and services that meet the standards can be advertised.
We want to simplify online advertising for smaller companies, everyone can easily create an advertisement (like a post) and decide in which region they want to advertise. The advertising is offered at an easy to understand fixed price depending on the region size.
pro.earth offers companies the opportunity to present sustainable:
Products
Services
Ideas
Surveys
Feedbacks
Start-ups
Crowdfundings
Fundraisings
Advertising on pro.earth means saving CO2!
30 % of all advertising revenue goes to various projects to save CO2! The different projects are selected in sequence by the users on the platform.
Implemented in a CO2-friendly blockchain solution.
As part of the pro.earth project, on which CO2 is saved by the users, we will introduce a new cryptocurrency in the next few years. The pro.earth Coin is a new "crypto token" that expresses the prevention of climate catastrophe in its own crypto currency.
Green Financing pure and simple, direct CO2 savings through the financed projects – and motivation of people to further CO2 savings. For every euro we save one ton of CO2.
2020

Conception Project Earth - pro.earth

January 2021

January 2021

February

Composition of the Scientific Advisory Board

July 2021

Cooperation Energie Burgenland

July 2021

12. November 2021

Launch pro.earth Network / BETA Phase

January 2022

Official start pro.earth network

January 2022

February 2022

March 2022

March 2022

2023
Wolfgang Schwayda
Founder & CEO
Oliver Stauber
Consulting Crypto
Sebastian Kracher

Editorial
Sascha Bém
PR
Richarda Marx
Graphik & Design
Christopher Gerbrich

Development
Andreas Wittmann

Crypto Development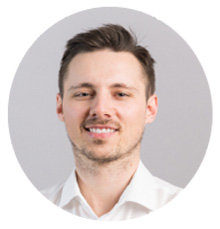 Olga Klemen
Marketing & Sales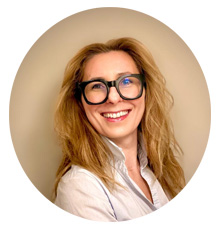 Elsbeth Schwayda-Drobesch
Culture Management
Thomas Obkircher

Media